Imagine a 10/10 Email and SMS marketing service.
We're
PROGS.


Nice to meet you!
The email marketing team that changes how marketing agencies are perceived.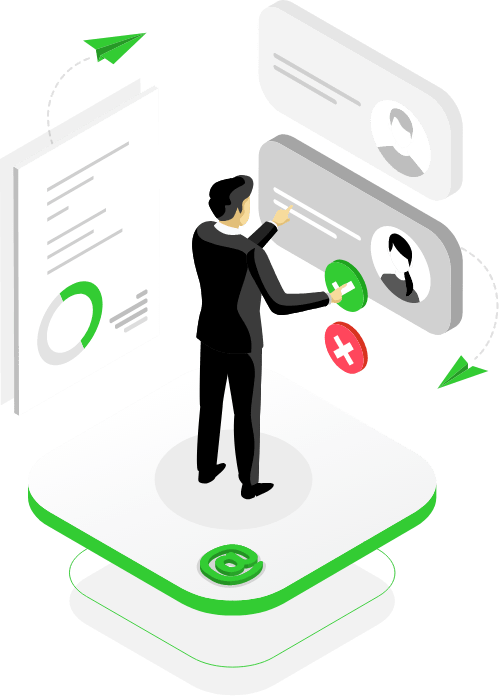 PROGS is an email marketing agency that changes how email marketing is done globally.
Too many service providers who offer email marketing only leverage the simplest strategies & techniques used by hundreds of small businesses, bringing tangible results but never reaching the full potential of email.
PROGS is all about changing this by bringing a unique, custom approach to the channel that impacts results in the most positive way.
Learn more about our approach by scrolling below.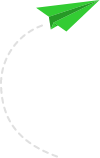 Instead of blindly following a random marketing calendar, we analyze your performance on a regular basis to determine the optimal frequency, theme, and content of your next campaign and, thus, ensure your campaigns perform at their best.
While everybody else simply builds several sequences and then praises themselves on their great work, we stay critical and always keep testing & expanding your strategy.
We work with additional warm audience channels like SMS and messenger marketing to get you even more sales than you could expect with our all-custom in-depth approach.

Allow Our Results to Speak...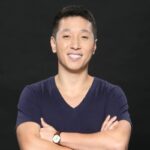 John C.
Founder of I Heart Posh Shoppe
MIhail and his team are the perfect partners for a growing ecommerce business. We started working with them and they made an immediate impact. They increased revenue from email 50% after the first week. They are thoughtful, meticulous, and professional at all times. They've really taken email off my plate and I'm trying to give them more work because of how good of a job they've done.
Michelle Fetsch
VP, Business Develpoment Manager at Rosebud Worman
We hired PROGS to help us grow our revenue through Klaviyo. With deep understanding of the platform capabilities, they worked with us to build out successful flow automations and campaigns. They are a great partner and I've referred them to a handful of other brands in beauty.
Maarten Over
Founder of Herzlein Fashion
Mihail and his team did a really awesome job: Great communication about the vision & message to be communicated, beautiful popup and email design and highly effective flows that increased direct sales and customer loyalty. I can highly recommend working with Mihail and his expert team!
Helen Davies
Founder of Easy Tots
Mihail and team were contracted to audit our existing businesses flows with Klaviyo and provide an extensive audit of the findings. I was very impressed with the level of detail and the suggestions offered to make improvements. The suggestions were implemented which included some small changes but also some significant additions to process flows which have already seen a higher engagement and therefore, return, from our e mail marketing. Highly recommended.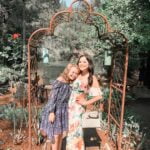 Fiana Caballero
Owner of Claire CM
My name is Fiana and I am the owner of an e-commerce store called ClaireCM. As an entrepreneur, I have encountered many challenges along the entrepreneurship journey and one of those challenges is email marketing. I decided to hire PROGS to help us set up some of the email flows for my company's Klaviyo Account. They were excellent at communicating with me and his thoroughness was greatly appreciated. Michael guided me through a two-step process to set up the email flows that I needed for my brand, and was able to answer every single question that I had. That in itself was very impressive, as I tend to ask a lot of questions to ensure that there's clarity established in order to resolve the issue at hand. I would highly recommend services from PROGS!

Email marketing management (on Klaviyo)
Messenger & SMS marketing management
Something else?
Let us know!

We make regular deep performance analyses on our clients' accounts in order to come up with weekly improvements for the setup, eventually reaching stunning results, measured in the % of the attributed revenue from Klaviyo.
Most agencies out there like to apply the same strategy everywhere without taking into account the individual business and then letting it run as it is – no further improvements, no optimization, and no progress. Eventually, they show the generated revenue that may seem big but yet is not an outstanding % of the overall revenue.
The strategists at PROGS monitor the performance of your last campaigns and only then start planning the next few ones. Thus, we ensure stable open rates and excellent deliverability together with truly outstanding revenue results.
Other agencies usually create a yearly or quarterly "campaign calendar", which is biased and not made with numbers in mind. The approach is inappropriate as it is not built with the goal of reaching ultimate performance and hides the risks of harming your deliverability.
To stick to our values and ensure high-quality work, we don't hire unknown account strategists from freelance platforms but grow our own in-house talent and coach our people personally before handing them responsibility for your email marketing.
It is a common practice for most agencies to hire independent freelance contractors to do the work without actually being able to evaluate their competence properly. That way, their clients' projects are at risk of being incorrectly executed, and they are "paying more for nothing."

Flows created and optimized
Avg. email marketing contribution to our clients' turnovers
Conversations with Klaviyo representatives & support

A call to discuss your current setup and any low-hanging fruits to be implemented right away. Answering any relevant questions. Discussing details about our process.
With (at least) analyst access, we check your account to make an overview that points out all current strengths and points out our recommendations on what should be worked on in the next few weeks.
If we decide to move forward, the initial implementations will be started within the next few days to collect low-hanging fruits and/or eliminate any major setup problems you might have.
Starting our sustainable journey
After the most important points are covered, we will start aiming towards the high numbers (~40% contribution) and embark on our progressive optimization & campaign maintenance frameworks.
Exploring beyond email marketing
As time goes by, results grow, and we can also start working on other marketing channels to improve your results further.